End-of-season discount: 10% off all orders
Having a command center in the kitchen.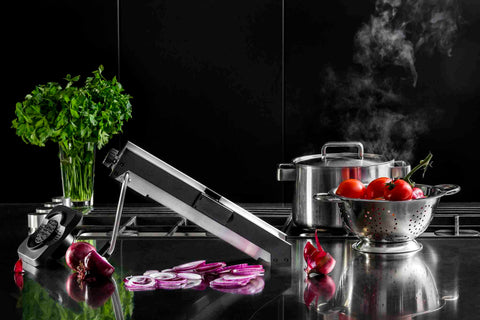 Three types of grater blades and two types of julienne blades to enjoy a wider variety of food preparation.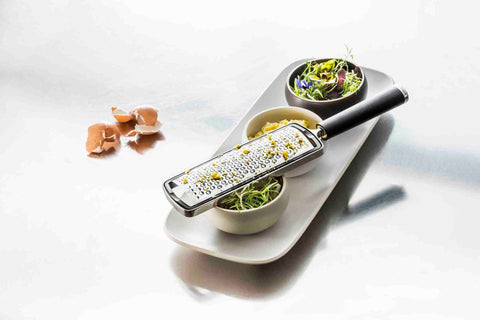 Elegance, precision and high performance brought about by 37 steps.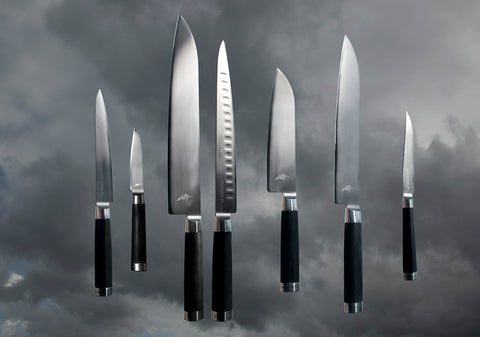 Michel Bras with Masaki Kusada
Glass artist based in Kanazawa City, Ishikawa prefecture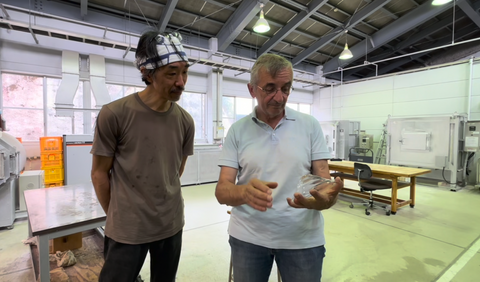 Mino Washi Gift Wrap by Takanori Senda for Michel BRAS Côté Japon
Taxes are not included. Free shipping.
View product details
I LOVE BONES
I love bones. I am not a professional cook, but when I cook a fish it is always with the bones. The added flavor is always worth it, but quickly removing them for serving is difficult. That is until I used Michel Bras' #2 knife. It was as if I purchased a tennis racket and hit only aces or had custom-made ice skates tailored to my foot and suddenly landed a triple axel. I cannot believe the precision and control these knives give me. They are an absolute joy to use. They are expensive and yet are the best bargain in my kitchen.
Michel Bras collaborated with Kai of Shun knives to make these out of stainless steel and PakkaWood in Japan.
The finest collaboration of expertise between a chef and a steel master, with a beautiful design. The perfect combination of Japanese precision and sharpness, and French balance. While they are expensive, they will last a lifetime.
未来を切り開くハサミ
数年前より愛用しています。 Petitsを2本購入しました。 ひとり暮らしをしている高齢の友人の引っ越し祝いと若い友人の結婚祝いにと選びました。 それぞれキッチンバサミは袋の開封くらいにしか使わないと言っていたので、ハーブや野菜を切ったり、チキンの余分な脂を取り除いだり、ピザのカットにもぜひお試しを!と勧めたら、包丁より便利で簡単。目から鱗が落ちたわ!と喜ばれました。 ギフトラッピングがさりげなくてステキなので、手渡した時に笑顔が見られて嬉しくなりました。
刺身の舌触り
ホテルにケータリングに行く時は、BRASの3番を持って行くって、銀座の寿司屋のマスターが言っていた。アウエーの環境では和包丁より良い結果が出せるそうだ。和包丁など使いこなせない素人の自分はそれを聞いて3番を手に入れた。薄く切った時の刺身の舌触りも、自分で切ったとは思えない結果を得られた。今ではなくてはならない道具。
Great grater set!
We do lots of grating in our kitchen (cheeses, all kinds of vegetables, citrus peel....) and it's so much fun to try out the different grates that come with the various grater panels. And I can't say this enough: everything that Michel Bras makes is also just so beautiful! It makes me happy just to have them in the kitchen, and sitting on the counter top!